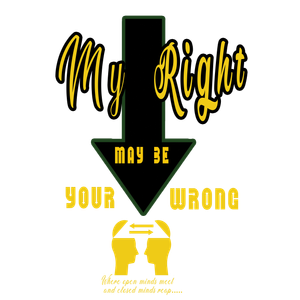 WORLD PREMIERE
Sunday, March 20, 2022
OUR MISSION
 We aim to open the minds of our audience as we invite all perspectives and encourage others to speak their truth on our live podcast.
DISCUSSIONS
Each episode is broken down into 6 subjects which include business/politics, love/relationships, music, astrology, fashion, and culinary.  We also take trending topics and discuss the moral aspect to open minds and diffuse the lack of empathy within the world. 
STRUCTURE 
Each season consist of 6 episodes.  We use a poll system that will be related to the subjects on our show. Monday through Saturday we send out the poll questions in our Facebook group and website.  We discuss the results and perspectives on our podcast.  After each recording the full episode will be uploaded to Youtube and our website for those who missed it or want to review it again. That following week, we will add recaps to our social sites in preparation for the next show.
GIVE AWAYS
As a way to show our appreciation to the audience we implemented giveaways on our live shows for best comment and first to tag a friend that consist of various products from our online store and sponsors.  At the end of every season the top viewer we select receive a gift card and special podcast gift box for your support!
SHOUT OUTS
Although we have promotional packages we do show love and support to those who are passionate in their craft for no fee at all.  We added the #Spotlight & #InterpretingTheMessage features to our podcast each nominee will also have a short blog uploaded to our official website.
Promotional Packages
We offer monthly and one time only advertising packages for businesses and artist looking to gain extra exposure from our audience.  Visit our services section of the podcast panel!